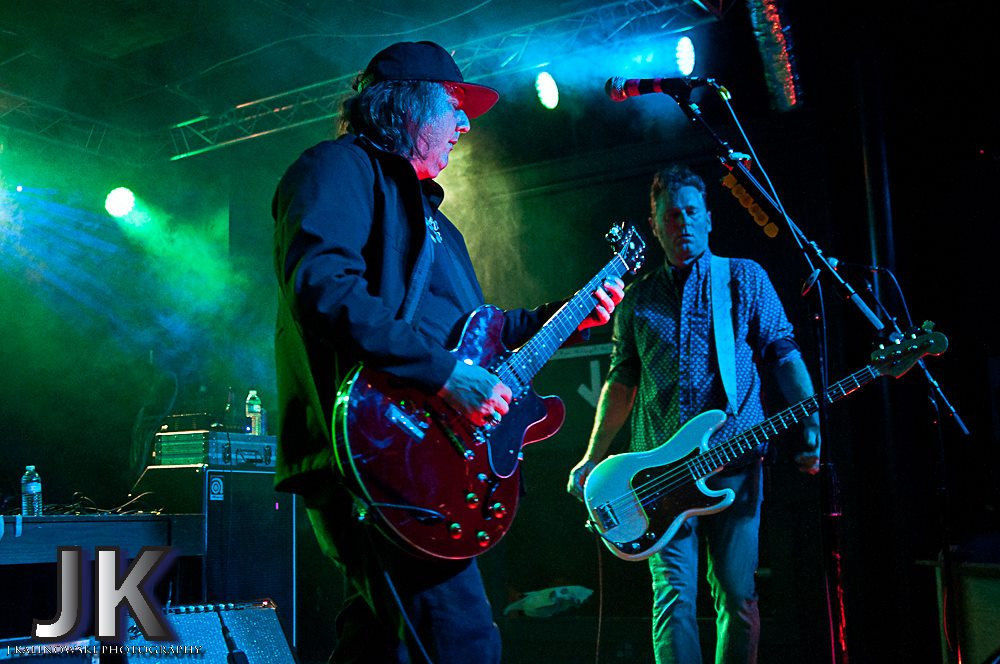 Founders Tim Nielsen and Kevn Kinney are still rocking more than 30 years later; Saturday, they'll bring the group back to The Shed Smokehouse and Juke Joint in Maryville, and the enthusiasm of getting on stage and churning through a set of rock 'n' roll with one of his best friends still brings out the boyish enthusiasm in Nielsen. It's the same feeling he got when he recognized a kindred spirit all those years ago, he told The Daily Times this week.
"I was playing in a band called The Nightporters, and we were opening for all the cool bands that came to town and and did a couple of tours up the East Coast," Nielsen said. "One night, I went to see this punk band from Milwaukee at the Metroplex, and this guy gets on stage with them and starts doing some songs, and it was Kevn. I didn't know anything about him, but I walked up after the show and said, 'Wow, man, that was really great; you sort of remind me of Ray Davies from The Kinks.'
"We wound up hanging out and taking a ride to another club, and we rode in his '64 Belvedere. He had a demo tape of stuff he'd been working on, and it wasn't long after that we started jamming. The Nightporters weren't seeing eye to eye at the time, so Paul (Lenz) and I decided to join forces with Kevn. By the time we did our third gig, we were selling out the 688 Club. Everybody saw what was happening, based on his story and my story, and there was this awareness."
The band didn't kick down the doors like some of their mid-'80s Georgia peers, but for anyone who paid attention to the radio at the time, the music made by the band is the perfect Southern rock compliment to fellow Atlanta rockers the Black Crowes. Kinney's weary, warbling vocals and the driving power chords of his bandmates gave Drivin N Cryin a ragged sort of beauty that was at once a throwback to "Life's Rich Pageant"-era R.E.M. and a step in a new direction.
After becoming one of most beloved local bands in Atlanta-Athens scene, Drivin' N' Cryin' released its debut record, "Scarred But Smarter," and landed a contract with Island Records. College rock radio latched onto the band, which earned some commercial play as well over the course of albums like "Whisper Tames the Lion," "Mystery Road" and "Fly Me Courageous." After a 1997 self-titled album, however, the guys put the Drivin N Cryin name on the shelf. Kinney released several solo albums, many of them featuring collaborations with his old bandmates, and after surgery in 2007 to remove a cyst on his larynx, he and his wife went into the studio to cut a folk record. One of the songs from that session, the working-class rocker "Preapproved, Predenied," became a jumping off-point for a new Drivin N Cryin project.
These days, Kinney and Nielsen are joined by drummer Dave V. Johnson and guitarist Laur Joamets of Estonia, who most recently left a five-year gig with Sturgill Simpson. They're planning to cut a new record in the fall, Nielsen added, and chances are good they'll be back on the road next year, perhaps stopping by The Shed once more, rolling into town in a van instead of a '64 Belvedere, but still the same friends bonded by the same love of music.
"It's just a good relationship, because there's never anything we can't talk about," said Nielsen, who also functions as the band's manager. "We're like brothers — it's very open, and we kid each other. We know when it's time to talk and when it's time to shut up. And it's just a great place to be able to jump into a band with your old buddies and go play rock 'n' roll on the weekends."