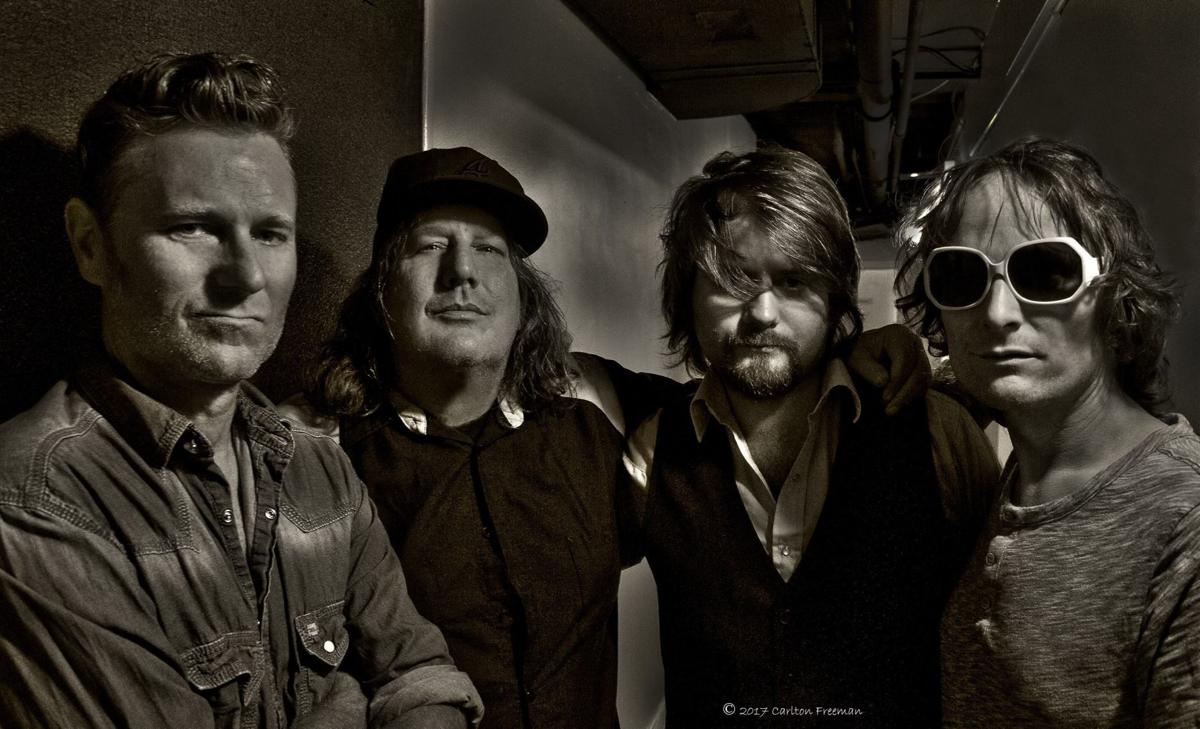 The band has released 10 full-length albums, including five on major labels, over the past three decades, but the record companies never really figured out how to package and market the band — which was fine with founding members Kevn Kinney and Tim Nielsen, judging by the documentary about the band, "Scarred but Smarter."
It's poetically telling that Drivin N Cryin is coming to La Crosse for a June 29 show at the Pearl Street Brewery sponsored by 95.7 The Rock at the same time country star Darius Rucker (with help from Jason Aldean, Luke Bryan and Charles Kelley) is making a splash with his cover of the band's "Straight to Hell."
Rucker and his friends (dubbed The Troublemakers) closed out the CMT Music Awards telecast on June 6 with a live version of "Straight to Hell." In a recent phone interview, Nielsen laughs recalling that he found out about the song being on the show the day it was to air and scrambled to upgrade his cable TV package so he could watch. For Nielsen, it was worth the effort.
"It's crazy. It was kind of surreal," Nielsen said. "I got chills. I got a little emotional."
Nielsen took a break from a recording session for a new Drivin N Cryin album in Charleston, S.C., where he lives now. He's been the band's bass player from day one and for the past two years or so has managed Drivin N Cryin as well.
"I like the results that we're getting and I like the direction our career has been going," Nielsen said. "The greatest achievement of all is getting this new record rolling."
Nielsen lived in the Twin Cities until he was in second grade and spent many summers at a family cabin in northern Wisconsin near Rice Lake. He moved to Atlanta when he was in eighth grade, and in 1985 he was playing bass in a popular hard rock band there called the Nightporters when he went to a club to see Milwaukee's Die Kreuzen.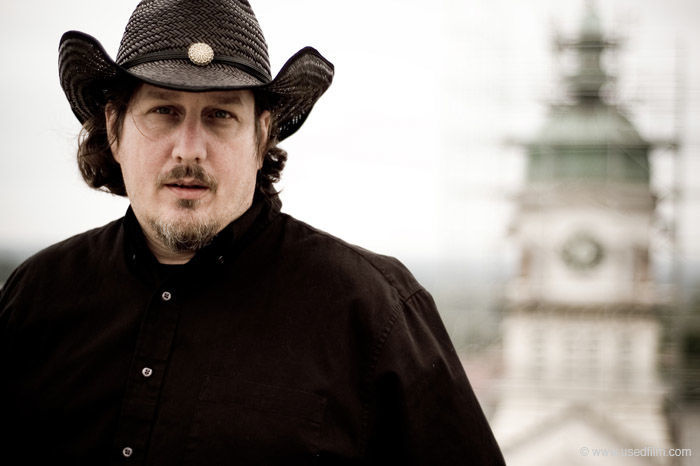 Joining the band to do some of his own songs that night was Milwaukee native Kevn Kinney, who had recently moved to Atlanta. Kinney made a big and immediate impression on Nielsen.
"He had a Ramones haircut and a red Mosrite," said Nielsen, referring to a guitar model also favored by Johnny Ramone. "I'm like, 'Who is this guy?'"
In short order, Nielsen had joined forces with Kinney to form Drivin N Cryin, with Kinney on lead vocals and guitar. "We've had a great time," said Nielsen said, reflecting on their decades together. "We're having a great time today making music."
Nielsen said Kinney is excited to be coming back to Wisconsin. The night before the La Crosse show, the band plays at Milwaukee's Summerfest, and Kinney is coming up early to see his family as well as meet with a Milwaukee-based organization called Guitars for Vets. The band plans to do some charity work for the group, which provides guitars for military veterans in need of music therapy.
"It's a cool thing, man," Nielsen said. "When Kevn heard about it, he said, 'This is right up our alley.'"
Over the years the band's membership has evolved, and Nielsen is pumped about the current lineup, with drummer Dave V. Johnson and the band's newest member guitarist, Laur Joamets, a native of Estonia who previously played with Sturgill Simpson's band.
"He's a keeper," Nielsen said of Joamets. "This record's really going to highlight his playing with some great songs."
Nielsen expects the new record to come out late winter or early spring, but the band has another "new" release coming out at the end of July. Back in 1997, the band released a self-titled album on CD and cassette, and the band is reissuing that album on vinyl with a new title, "Too Late to Turn Back Now." The album also will be made available online digitally for the first time.
Last year, Island Records re-released the band's 1989 album, "Mystery Road," which was included on Paste magazine's top 50 Southern rock albums. "Mystery Road" includes two Southern rock staples, "Straight to Hell" and "Honeysuckle Blue," both of which Nielsen said were part of almost every cover band's set list throughout the south.
Considering the album's influence and staying power, it's worth noting that it was recorded under duress. Island Records was wavering in its commitment to the band after "Whisper Tames the Lion," but when R.E.M. came to the label and offered to put Drivin N Cryin on the spring 1989 tour for R.E.M.'s "Green" album, but only if Drivin N Cryin had a new album, too.
That kicked Island Records into gear, scrambling to get a record done. Even without the band getting its first choice of producer — Brendan O'Brien, not yet a sought-after record producer — and with the expedited recording schedule, Kinney, Nielsen and the band kicked out a masterpiece.
Drivin N Cryin had its biggest commercial success with the next album, 1991's "Fly Me Courageous," which garnered a lot of radio and video play for the hard-rockin' title song (reportedly a favorite of U.S. pilots on bombing runs over Iraq during Operation Desert Storm).
After "Fly Me Courageous," the band had a gold record, but they also were somewhat pigeonholed as a hair metal band, which was bad timing because grunge was about to become the next big thing. For Nielsen, that taste of music industry success was nice, of course, but it's not just about selling records for Nielsen or Kinney.
"I measure success by being able to get together with these guys in a van and go down the road to a hall with 300 people who are having a ball," Nielsen said.
View article here: https://lacrossetribune.com/entertainment/drivin-n-cryin-enjoyin-a-renaissance-pearl-street-brewery-show/article_82b88f62-621b-5c8a-8f0e-b5d5e1df033a.html#tracking-source=home-the-latest