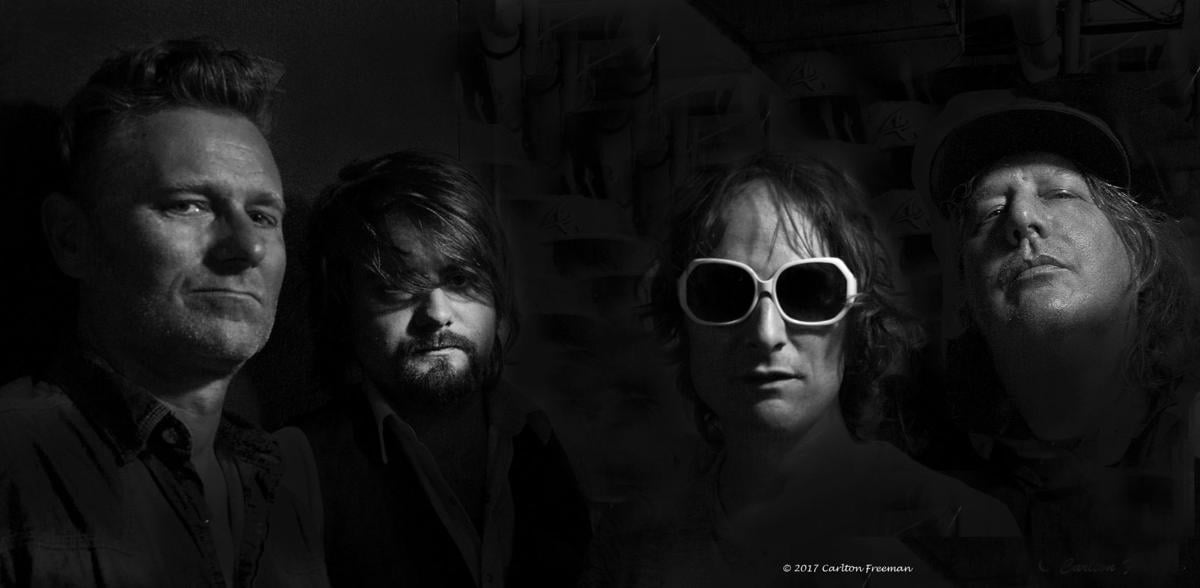 When Drivin' N Cryin' released its first album, the world was about as different as it is still the same. It was 1986.
A gallon of gas cost about 89 cents in the U.S. You could build a new house just about anywhere for around 89 grand. Suede was a trending fashion fabric. Nintendo became a household name. There were conflicts and scandals, too — a mass Palestinian uprising against Israeli occupation spread from the Jabalia refugee camp to Gaza, the U.S. bombed a Gaddafi-led Libya after a series of terrorist attacks in Europe, the Iran-Contra Affair broke and the Troubles raged in Northern Ireland. There were disasters — an earthquake in El Salvador, deadly volcanic gases in Cameroon, Mad Cow disease, the Chernobyl and Challenger explosions.
There were milestones in pop culture, as well. Both "The Phantom of the Opera" and the "Oprah Winfrey Show" made their debuts, Mike Tyson became the youngest heavyweight champion of all time and the likes of Van Halen, Madonna, The Bangles, The Police, Prince and Robert Palmer ruled the airwaves.
Then there was Drivin' N ' Cryin', a young, Atlanta-based outfit playing a kind of garage rock that combined elements of country, blues, Appalachian folk and hard rock and paid little to no attention to whatever was hip or commercial in 1986.
A 23-year-old transplant from Milwaukee, Kevin "Kevn" Kinney found work in a sewage treatment plant when he first moved to Atlanta in the mid-1980s. Maybe it wasn't glamorous work, but Kinney didn't mind. The day job supported his nocturnal habit of playing his folk songs at whatever local club would have him. By 1985, area bassist Tim Nielsen and drummer Paul Lenz joined Kinney, and the trio's debut, "Scarred but Smarter," followed a year later. That album defined for him and Nielsen (the only other founding member of the band today) what would become the Drivin' N Cryin' sound, a sonic dilemma between toughness and vulnerability, speed and reflection. It was a discovery that Kinney says he stumbled upon at first, only recognizing how he got there years later.
"Ever since I started singing 'Scarred but Smarter,' everything changed. I hit on something that was right in front of me. Tell your story," Kinney advises. "Be yourself — the good parts and the hard parts — and embrace the mystery. As long as you continue to be yourself, the easier it is to be true and humble."
Roster changes trailed their debut, with Kinney and Nielsen adding former R.E.M. guitar tech Buren Fowler and former Mr. Crowes Garden (later The Black Crowes) drummer Jeff Sullivan to the lineup prior to releasing their next album, "Whisper Tames the Lion," in 1988. That release saw the group break into the Billboard Top 200 (No. 130) for the first time. "Mystery Road" in 1989 gave the band its first significant underground hits with "Honeysuckle Blue" and "Straight to Hell."
By the time Kinney and Nielsen recorded their breakout album, "Fly Me Courageous," in 1991, the Georgia rock scene had rocketed into the mainstream behind R.E.M.'s seventh critically and commercially successful release, "Out of Time," and the Black Crowes' chart-topping 1990 debut "Shake Your Money Maker." For Drivin' N Cryin', the album's title track propelled the group to its first top 25 single in the U.S. and put the band in regular rotation on rock radio across the country.
Then there were long, sold-out national tours. Letterman appearances. Festivals. More music videos. Countless television and radio interviews. Critical acclaim and a little bit of international fame. Two years later, "Smoke" sent the band back into the Top 100, and the circus began again.
But the mid-1990s also ushered in the era of grunge and a rebirth of pop and by the end of the decade, Drivin' N Cryin' was more or less back to a cultish underground rock band, though now more iconic than burgeoning, having returned from war with giants and mostly won the battles that counted most to their fans: They were unchanged by the fame, and their music could testify to it.
"I keep it simple," Kinney explains of balancing his music against the music business. "Make the music for yourself … It's always a fine line to be true to your story, and then a day will come when you might have to sell it. There's a difference between selling it and selling out. In all honesty, I've done a little both. Oh, well."
Drivin' N Cryin' will perform at the Music Hall, 37 John St., Friday with special guest Aaron Tasjan Lee.Doors open at 7 p.m.; show starts at 8 p.m. Tickets are $20/advance, $21.50/day of the show.
Special dinner and a show packages are available for an additional $32 (price does not include tax and gratuity). The package includes one ticket and a prix fixe dinner menu at neighboring Italian restaurant Vincent Chicco's or Southern restaurant Virginia's on King.
Tickets are available for purchase at the Charleston Music Hall box office, online at www.CharlestonMusicHall.com or by phone at 1-800-514-3849. Go to www.CharlestonMusicHall.com or call the Charleston Music Hall box office at 843-853- 2252 for more information. For dinner reservations, call Vincent Chicco's at 843-203-3002 or Virginia's on King at (843) 735-5800.
By Matthew Godbey (Special to The Post and Courier)
Nov 22, 2017