By: William Clark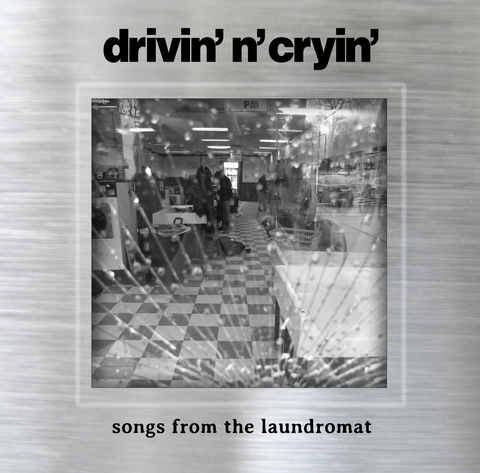 Southern hard rockers, Drivin' n Cryin', whose hits such as "Fly Me Courageous" and "Build A Fire" still receive heavy rotation on the Hair Nation airwaves, have made a powerful return to the music world after a three year break of releasing new music.
I have to say that the band has definitely made it worth the wait for their ever growing fanbase. The members of Drivin' n Cryin' have decided to release four EPs of new music over the next year like a magazine subscription, and with each EP boasting a different genre of sound and producer. The first of the four, Songs From The Laundromat, has Drivin' n Cryin' doing exactly what they do best: rocking and rolling.
The disc kicks off in true DNC style with "Dirty", a song built around a foot tapping blues rock riff that Drivin' n Cryin's music is well known for. Top notch vocals as always from lead vocalist, Kevn Kinney, and he even manages to pull off a few wild screams throughout this fantastic introduction to the EP. "Ain't Waitin' On Tomorrow" features a more dominant southern hard rock sound, that boasts a quiet palm muted intro and quickly shifts into a dynamite rocking tune.
Next is "REM", a clever tribute to one of Drivin' n Cryin's self described heaviest influences. I don't think it could sound more like R.E.M. if the actual band wrote it themselves, because the similarities are almost stunning. Everything from the standout combination of acoustic and electric guitars to the female vocal harmonies are all amazingly showcased in this bound-to-be hit.
"Baloney" is an adrenaline fueled jam session that gives the listener a taste of the band's punk rock side. While I might have liked the 32 second track to be a little longer, I have to say it's definitely short, but sweet.
Wrapping up this EP is "Clean Up", a light rocking tune with terrific riffage and powerful vocal delivery, and is a great ending to a fantastic album. Overall, after listening to Songs From The Laundromat, I have to say that it is a triumphantly strong release, and definitely builds up anticipation for what Drivin' n Cryin' has planned for their undying legion of fans.