Guitar International Magazine Reviews 'Songs About Cars, Space and The Ramones'
By: William Clark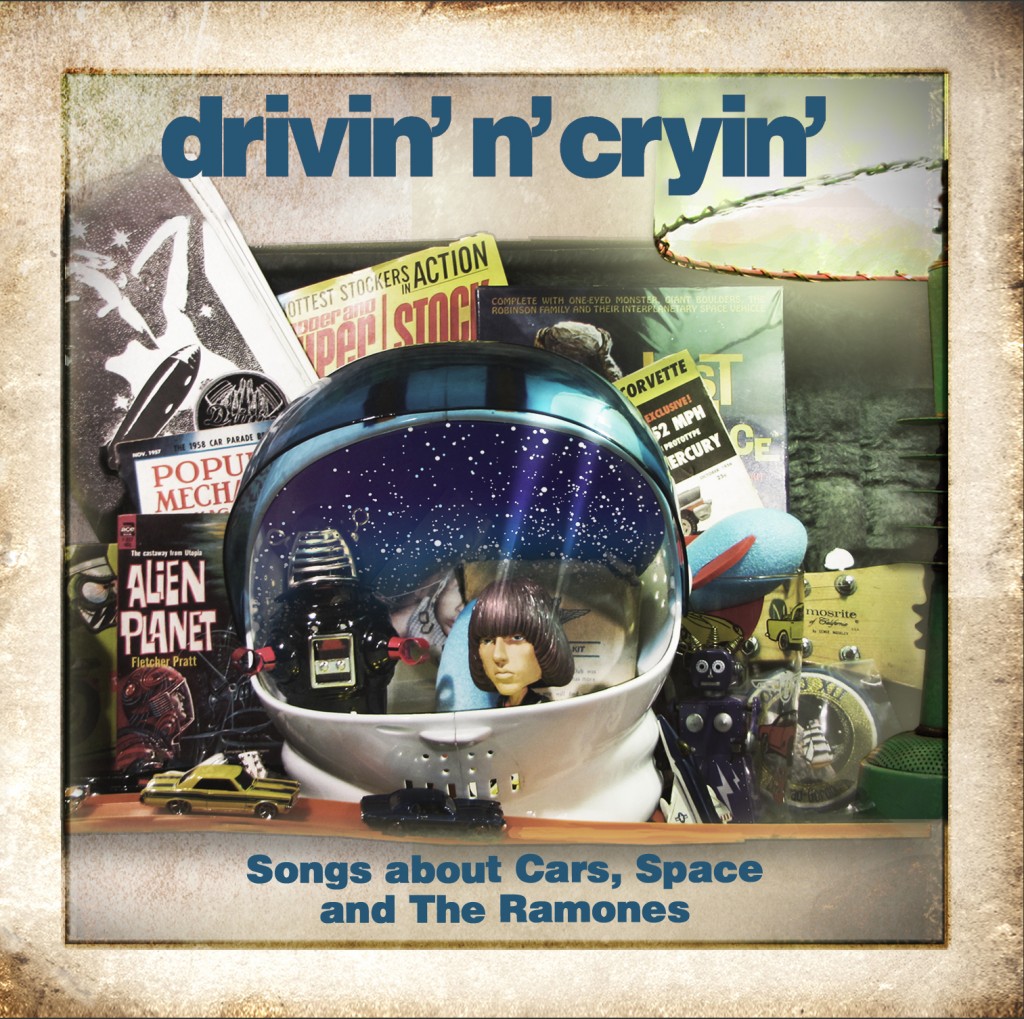 Southern rockers Drivin' n Cryin' are back with the second of four
EPs in their magazine subscription-style series, which shows the glam metal Georgia boys blasting through Earth's atmosphere and into previously uncharted musical frontiers.
Songs About Cars, Space, and the Ramones is one small step for man, one giant leap for fan-kind, as Drivin' n Cryin' goes full out punk rock style through 6 brand new chorus chanters.
Pushing play on this CD is like pressing the ignition switch on the Gemini rocket! You're immediately thrust at top speeds with "Hot Wheels", which showcases a powerfully harmonized chorus and some enjoyable high school-themed lyrics that should be topping the radio waves.
For the next track, the title says it all: "Acceleration". This new late-for-work road rage anthem is built around a late 50's classic rock and roll style riff (think "Johnny B. Goode") and some quick lyric delivery by lead vocalist Kevn Kinney.
Now for whatever reason, Drivin' n Cryin' have the power and talent to pinpoint the major characteristics of a band's sound and perfectly duplicate it.
Just as the band did with "R.E.M." on their first EP in the series, Drivin' n Cryin' decides to shift ba
ck into tribute mode with "Johnny Rides Shotgun", a turbocharged tune with a blasting chorus that lyrics that pay respect to the group who are considered by many to be the first rock punk band: The Ramones.
Next up we have "Moonshot", whose fast paced sound falls directly in line with this album's pop punk predecessors. "Out Here In The Middle Of Nowhere" shows Drivin n Cryin taking on a sound most similar to that of Green Day, which bombards you with some repetitive yet every bit enjoyable guitar riffs, and also has special guests Cheetah Chrome and Takyah White manning backup vocal duties and a passionate guitar solo.
Falling in last but not least is "Space Eyes", an engaging instrumental that honestly bears some strong similarities to The Beach Boys' style of surf rock.
Overall, I have to say that Songs About Cars, Space and The Ramones is a fantastic EP that shows Drivin' n Cryin' masterfully taking on a punk rock persona, and is so good I honestly wouldn't mind if the band made a few more albums with this style of sound.
Format: Audio CD
Original Release Date: September 18, 2012
Number of Discs: 1
Label: New! Records
Tracks:
1) Hot Wheels
2) Acceleration
3) Johnny Rides Shotgun
4) Moonshot
5) Out Here In The Middle Of Nowhere (feat.
Cheetah Chrome and Takyah White)
6) Space Eyes