Images via Carlton Freeman, Island Records/UMe
Atlanta-based band Drivin' N' Cryin' recorded a Peter Buck-produced demo titled "Mountaintop" for their 1989 classic album Mystery Road, but the track was never released … until now. "Mountaintop" will be included on an expanded edition of Mystery Road due out on Oct. 6, and you can listen to the track right now, exclusively at Paste.
Drivin' N' Cryin's forthcoming deluxe edition of Mystery Road includes both a remastering of the original record and nine previously unreleased Buck demos, many of which ended up on frontman Kevn Kinney's debut solo album, MacDougal Blues, also produced by Buck.
"Mountaintop" is an ambling, upbeat track "about climbing up a mountain to find yourself," as Kinney sings. The rustic tune is highlighted by bright mandolin notes and inviting vocal harmonies. Kinney tells Paste the song is "about spending years to accomplish what you thought you needed to accomplish and find out you've been standing on top of it the whole time."
Kinney also recalls writing "Mountaintop," and how the song helped to shape Drivin' N' Cryin's sound from square one:
"Mountaintop" was actually a song I wrote when I first retired … at the ripe old age of 23! I was in the Milwaukee punk avant-garde scene and had sold off all my possessions, grabbed a girl and left town, never to return. First stop, Graceland … Memphis, Tennessee!
We opened all of our shows with it for the first year or so. People would come out to the shows expecting to hear this way-out psychedelic punk band and we would walk out with an acoustic guitar, mandolin and a tambourine. It helped to define us as the band that was like your record collection, or a wedding for that matter. Something old, something new, something borrowed, something to blow your mind.
You can preorder Mystery Road Expanded Edition in double LP, CD or digital formats here. Listen to "Mountaintop" and the band's 2013 Daytrotter Session below, and see their tour dates further down, plus the Mystery Road Expanded Edition tracklist and album art.
Mystery Road Expanded Edition Tracklist: 01. Ain't It Strange 02. Toy Never Played With 03. Honeysuckle Blue 04. With The People 05. Wild Dog Moon 06. Home For Sale 07. Peacemaker 08. You Don't Know Me 09. Malfunction Junction 10. Straight To Hell 11. Syllables 12. Honeysuckle Blue (demo) 13. Toy Never Played With (demo) 14. You Don't Know Me (demo) 15. Malfunction Junction (demo) 16. 1988 (demo) 17. Mystery Road (demo) 18. MacDougal Blues (demo) 19. Not Afraid To Die (demo) 20. Mountaintop (demo)
Mystery Road Expanded Edition Album Art: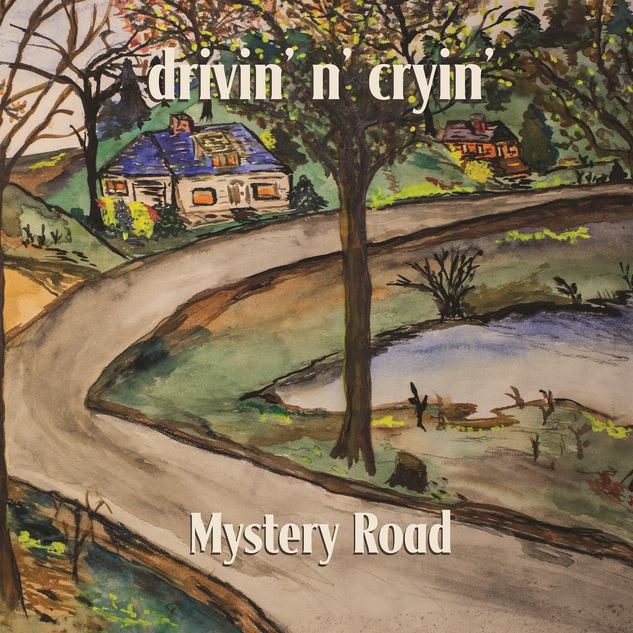 https://www.pastemagazine.com/articles/2017/09/drivin-n-cryin-unreleased-song-mountaintop.html